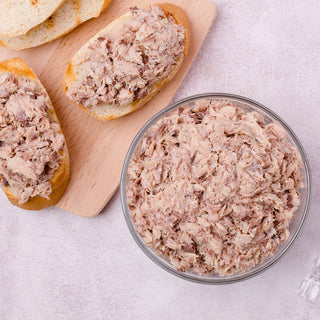 Mackerel Pate
By Davinia Taylor
Preparation Time | 5 mins
Cooking Time | 0 mins
Servings | 2
Rich in Omega 3, this pate is absolutely delish.  Serve it on sourdough crackers as a mood boosting and nutrient dense snack, lunch or starter.
Method
Step 1
Tear up up your mackerel and pop in a blender
Step 2
Add your capers, sour cream, cream cheese and chives
Step 3
Whizz it all up and top with a few more capers and chives if desired. 
Step 4
Spread on a buttered sourdough cracker and enjoy. 
Ingredients
A packet of smoked mackerel
1 tsp of capers
1 tbsp of sour cream
1 tbsp of full fat cream cheese
A sprinkling of chopped chives 
Sourdough Crackers