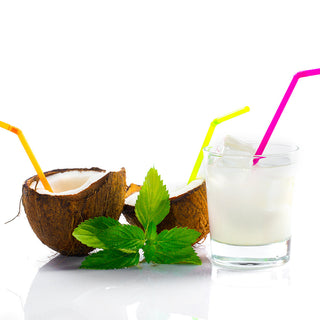 Hangoverless Pina Colada
By Davinia Taylor
Preparation Time | 2 mins
Cooking Time | 0 mins
Servings | 1
If you're feeling exhausted and need a boost, our Pina Colada recipe will support your brain function, energy, and stop you from fuelling your body with gut damaging rubbish. Give this a go instead of caving into a boozy dopamine fix.
Method
Step 1
Add your Brain Powder sachet, tsp of MCT Keto Creamer and tbsp of MCT Oil to a glass. 
Step 2
Fill your glass with iced water
Step 3
Whizz your drink with a whizzer and voila, enjoy your brain energy and waking up feeling refreshed. 
Ingredients
1 Pina Colada Brain Power sachet 
1 tsp of MCT Powder
1 tbsp of MCT Oil (optional). If you are not using MCT Oil, or are not used to this amount, please replace with more MCT Powder.
Iced water
Featured Products
Use this section to highlight different products within an image