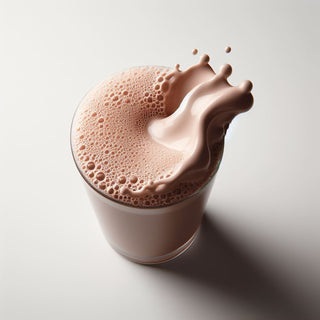 Protein Shake
Preparation Time | 2 mins
Cooking Time | 0 mins
Servings | 1
Curb those cravings or fill up on this delicious protein shake.  Made with nothing but natural ingredients. 
Method
Step 1
Pour 300 ml of full fat (raw if possible) milk or water into your blender/ whizzer
Step 2
Add 2 heaped scoops of your favourite protein powder if you are replacing a meal, or a smaller amount if you just want a snack.
Step 3
Whizz your protein shake and enjoy!
Ingredients
300 ml of water or full fat (raw if possible) milk or water.
2 heaped scoops of your favourite Protein Powder